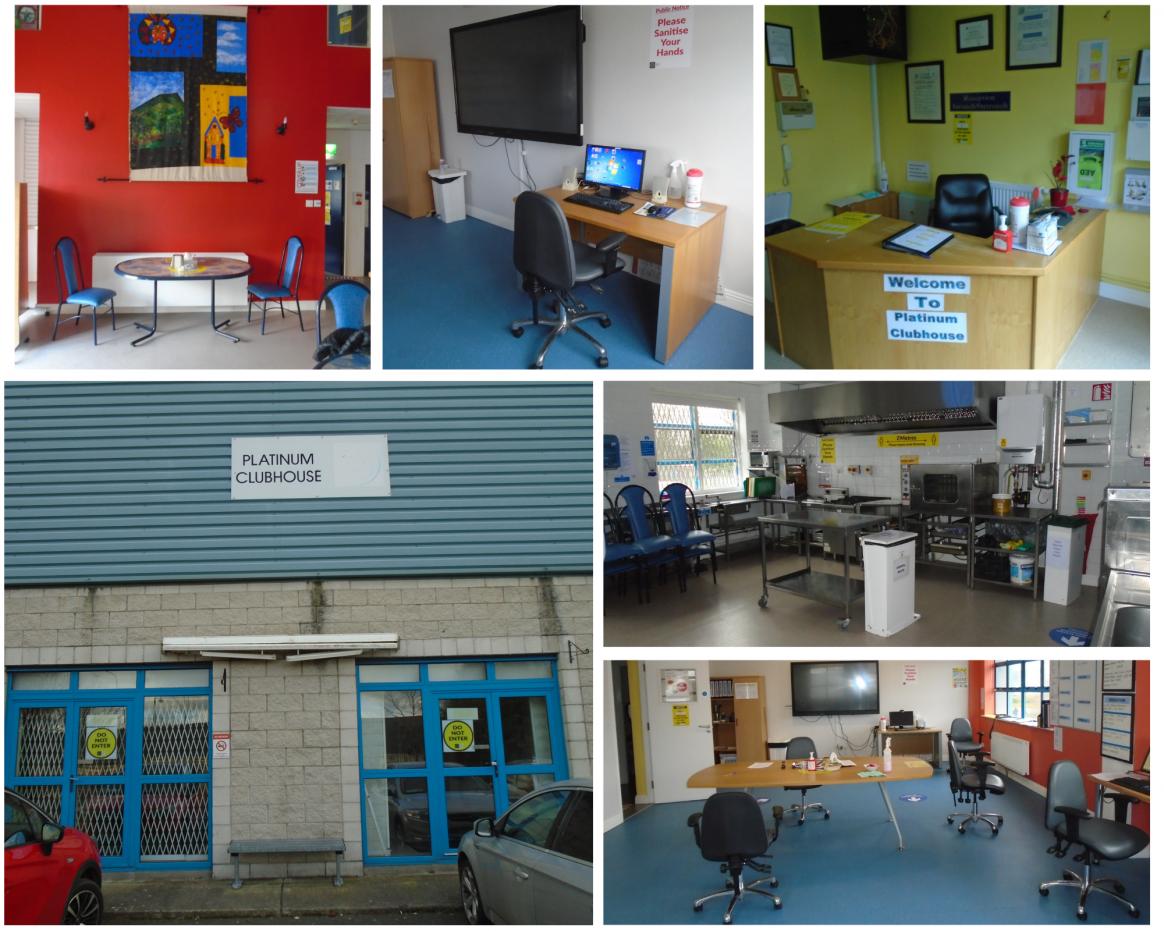 About Platinum Clubhouse
The Clubhouse is organised and structured around the 'work ordered day'. The work ordered day parallels typical working hours, focusing on the strengths, talents and abilities of members. Members are encouraged to attend as often as possible and volunteer as they feel ready, according to their individual interests.
Platinum is divided into two main units, the Administration Unit and the Catering & Maintenance Unit, that are designed to manage the everyday tasks associated with the operation of the clubhouse. Members and staff work side-by-side as colleagues, to carry out all the work that is important to the Clubhouse.
­
­
Platinum also offer an Evening Social Programme which takes place outside of the 'work-ordered-day'.
As a right of membership Platinum Clubhouse provides members with opportunities and support to access paid or voluntary employment. Members can explore the potential for entering Independent, Supported and Transitional Employment (TE). TE is a highly structured programme for members returning to work in business and industry.
Platinum Clubhouse encourages and supports members to access and sustain adult education opportunities in local schools and colleges.
­
What is Clubhouse?
A Clubhouse is a programme of support for individuals on their road to recovery. It is a community that offers individuals hope and the opportunity to achieve their full potential. Clubhouse is a non-medical model and therefore the focus is on a person's strengths, talents and abilities, rather than their illness. We provide an environment of support and acceptance and are committed to enabling individuals to live full and productive lives as active citizens in their community.
­
Hours of Service
Monday - Friday: 9.00am - 4.00pm
Late opening Tuesday: 9.00am - 7.00pm
­
Location
Platinum Clubhouse EVE
Unit B1 Century Park
Newbridge Industrial Estate
Newbridge
Co.Kildare
W12 D586
­
Contact Details
Phone: 045 433229 / 045 486388
Mobile: 0860120920
Fax: 045 433 206
Email: platinumclubhouse@eve.ie
Blog: platinumclubhouse.wordpress.com
Facebook: platinumclubhousenewbridge